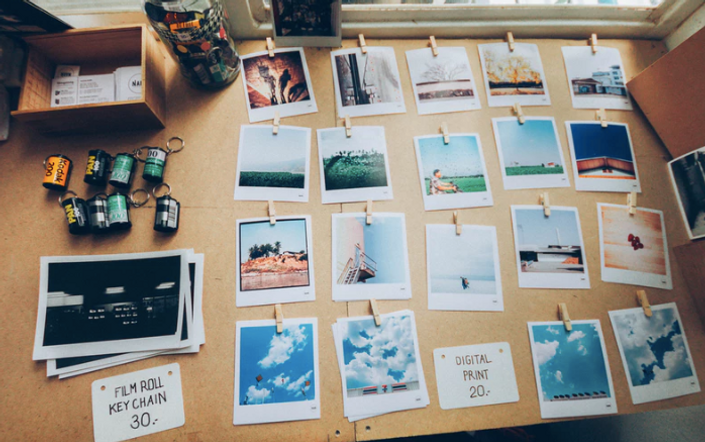 One Month Projects : December
Fearlessly take the next step towards the career you want.
* Doors for the December program have already closed. If you'd like to be the first to know when the program opens for January, you can sign up here*
If you're here looking to make a meaningful change in your life, but not quite sure how to go about it, welcome :)
Perhaps you are feeling stuck.
You did everything you were supposed to, but despite the high paying tech job, you feel unfulfilled. You're not moving the needle like you wanted. Or you don't quite know who you or what your interests are anymore. You feel that there is something more out there for you.
I'm here to tell you that it's possible - let's figure out together what that thing is.
Perhaps you are feeling lost.
You are very new to this, maybe it's your first time going after that dream job, or starting a side hustle or pursuing an alternative that's not the 9-5. You know you don't want to be doing what you're doing now, but also not quite sure how to get to the next one.
Love that you're here - let's work together to build a customized plan so you'll know exactly what the most important next steps are to get your first job or client.
Perhaps you are feeling doubtful.
You have a concrete goal in mind and there's a new career field that you want to break into. You're not quite sure how to make the transition, or if you have the skill of what it takes. You waver in your confidence, wondering if this is actually right for you.
You're in the right place - let's boldly overcome your fears and chase after your big dreams.
This program is a flexible framework designed to get you one step closer to your dreams no matter what stage you are at in your career. It's never too late to change.
After all, the average person will spend 90,000 hours at work over a lifetime.
That's 1/3 of your life spent at work.

How do you want to spend it differently than what you're doing now?
One Month Projects is a four week online program that takes you from start to finish with your project, so you can consistently get from where you are to where you want to be in your career.
It is the same exact system I used to follow through on 12 projects in 12 months, as well as switch careers in two months. This entire program is set up for you to succeed with two key ingredients:
Action plan (that you're actually excited about following because you created it)
Accountability system (that keeps you on track all the way until the finish line)
Within 30 days, you'll get from this program:
A side project that can act as a stepping stone for your next career

Solid knowledge in whether your ideal career is a good fit for you

Confidence in yourself that you have the ability to get through this change and any other ones that may come after it
Here's what's included:
How to Build an Action Plan course that teaches you step-by-step how to effectively break down your goals for success
Weekly review emails that are automatically sent to you so you can keep track and see how you can continuously improve week over week
Unlimited text / email support from me as your coach

BONUS: one round of feedback from me on your completed action plan
Here's how the program works:
Similar to life, it's a choose-your-own-adventure kind of thing. With the course, you'll get the action plan and weekly review system that I use. If you want to accelerate more rather than DIY, additional calls with me is also available to you, whether you want more accountability or have questions on how you can better implement learning, time management, etc.
Additional packages:
1 hour one-on-one session: life doesn't wait - this session will be dedicated to answering and resolving all your questions on obstacles that come up, so you can fearlessly continue. You can choose to use this session at any time throughout the one month.

30 min weekly check-ins: consistency is key amidst uncertainty - these sessions will keep you accountable to the action plan as well as additionally coaching so you're always on track and accelerating forward.
By the end of this program, you'll have a project that clarifies a part of the unknown future, so you're actually MOVING instead of being stuck.
You'll practice slaying your goals (now and later). You'll experience how it feels to do something that makes impact, and makes you feel alive. You'll have something you're proud of, not only for yourself but for your future employer or client.

This program will show you what's possible.
It will also take time and investment.
This program is a good fit for you if:
You feel an urge to create, and want to do something about it.

You are ready to make a change in your life and get excited about Mondays.

You are choosing to commit to this, even if it feels a little scary. And precisely because it feels scary - often when that happens, it signals something meaningful.
This program is probably not a good fit for you if:
You are using this to get a cookie-cutter job. If the job feels like a "should do", each action item will feel like a chore. The intention of the program is to get you closer to your true ideal, and those who've gotten the most value out of the program intrinsically wanted to do the thing first.

You are feeling stagnant and waiting for something fulfilling to come along. Everything takes effort. If you're not ready to take the initiative to grow, you won't get much value out of the program. You have to put in the work and follow through to see results.
The Investment: $197
Your Instructor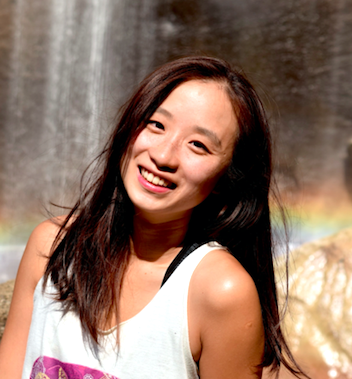 Hey there, I'm Yunzhe!
I'm a career coach who helps unfulfilled tech people escape the corporate race and switch into a career that feels creative + freeing. Since successfully changing careers in just two months using a bootcamp I created, I've taught dozens of others to use the same framework to launch their own fulfilling careers.
But things weren't always this smooth-sailing. After I moved cross-country to SF for a growth marketing job, I was crushed when I soon realized that it was not my dream job after all. I felt lost and stuck...And almost got fired.
So I started doing pivot projects where I systematically explored a different interest every month in 2016. Since then, I've gotten crystal clear on my purpose, created a full-time career with work that I love, and spend my days deeply connecting with people I care about.
Work used to hold me back, now it's my answer to "what are you currently excited about?" and "what are you doing to impact the world?". If this is also what you want for your life, (even if you have no idea what your interests are right now), Get Unstuck will become the program that'll help you figure out exactly what your next purpose-filled career is 🎁
Here's how the program has helped others:
Before, I was sort of drifting and didn't really have something in my life that I was excited about. I actually thought about this alternative career before, but I didn't know if I wanted to start it or even how to. While creating the action plan, it gave me hope. The framework in itself plus your feedback, my creative realization and one month focus gave me so much confidence! I have a few clients now, and it's been amazing to feel alive every day.
- David H. Software engineer, now starting his own programming interview coaching business
I felt so frustrated with previous jobs and started doubting if I had the skills to be successful. I was ready for a career change, but just didn't know what was next. Through the one month focus, I started getting clear on the roles that would be a good fit for me. I never considered making a plan before...this was so much better than throwing sticks at a wall! I'm at a dream career now and feeling much more proud and purposeful :)

- Kristie M. Recruiter, now matching other people to their ideal career
This program held me accountable. Those in my life know about my goals, but they don't necessarily push me to meet them. During the program, I was able to intentionally practice the skill of writing in a deliberate manner--and that "meta" skill of practicing is probably the most valuable skill I want to develop right now. During the program, not only did I learn the importance of personal rituals, but also appreciate more just how beautiful language and words can be.

- Daniel C. Software engineer, now starting his journey towards writing mastery
This is the opposite of normal To-Do-List based work: you get more done than planned. It was amazing how much I got done on the project in batch mode. This is also where the magic lies. I get a huge feeling of satisfaction when I concentrate and actually get things done in meaningful qualities. Nothing is challenging and confusing when the work is clearly defined and has priority.
- Thomas W. Consultancy founder, now doing his own one month projects to expand the business
I want you to take a moment and imagine a world where you could also achieve those things.
Whether it's finding that fulfilling career, getting the dream job, or creating your own.
Where do you want to be in a year? 6 months? Or even a month from now?
A journey of a thousand miles begins with a single step.
And you can either figure it out on your own (which can take years to do) or take my strategies and move towards where you want to be in a matter of weeks.
Are you ready to take the next step towards your dream career?
Frequently Asked Questions
Why can't I do this on my own?
You're right. It's true that you can learn how to make an action plan on the internet and read about ways that you can keep yourself accountable. It's true that you can write out your goals on a sheet of paper. What doesn't come online though is the experience and takeaways that I've gained from the past two years. This program is meant to give you a shortcut to the outcome you want. It took me 2 years to master how it all works, but I'll get you to where I am in just 4 weeks.
When does the program start and finish?
The program starts once you're enrolled! I'd recommend taking an hour to create your action plan first before the month starts so you can dedicate the whole month to following through on it.
How long do I have access to the course?
You have lifetime access to the content sent to you. Additional check-ins and calls via the additional packages however is only available during the course of the month that you signed up for.
What if I am unhappy with the course?
I'd love to get your feedback and do whatever I can to make it better for you. If you have more questions - feel free to email me at
[email protected]
Course Curriculum
Welcome!
Available in days
days after you enroll
Class Bonus Materials
Available in days
days after you enroll
This course is closed for enrollment.